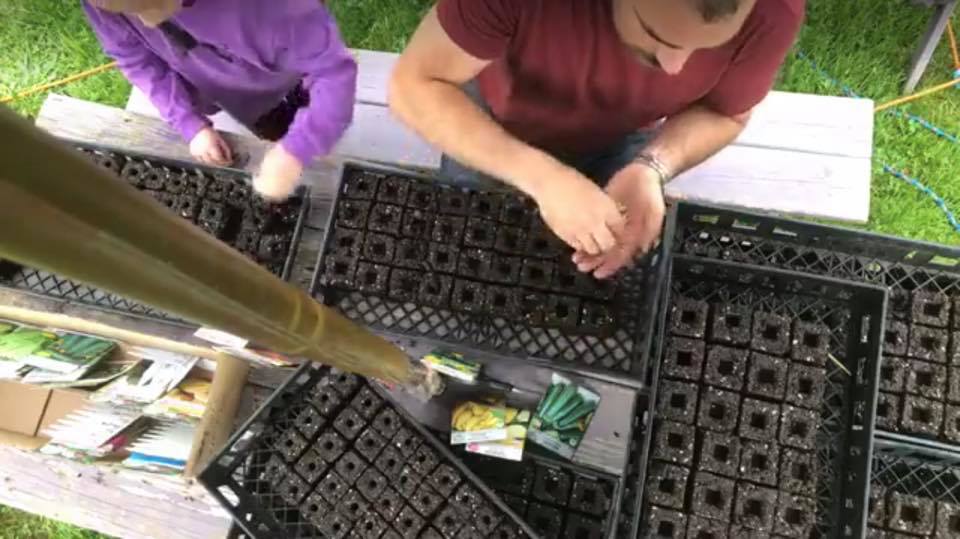 Private Event Only - Soil Blocks: How to create & manage seedlings & cuttings in soil blocks
This workshop is only being offered for private events locally or via Zoom. If you'd like to schedule a group lesson, please contact us. 
What will I learn in the Workshop?
You'll learn the many advantages to using soil blocks to start seedlings at home or on the farm. You press out blocks of soil to start your seedlings in, rather than using plastic cells/inserts. You'll learn about and be able to ask your questions about...
Wether you're a home gardener, a market gardener, or even a Master Gardener, we'll tailer the class to your needs with a pre-class interview.
How to make your own soil mix to create firm and fertile blocks
The techniques and tricks and tools used to press out beautifully uniform blocks
Types of trays and how to make them or buy plastic trays
Best practices for starting a wide variety of seeds - dibble/hole size, covering, watering, indoor heating/lighting, cold frame/greenhouse management, and timing
Using transplants to succession plant for a more continual harvest - mastering the planning, germination and timing for planting. 
Using soil blocks to start veggie gardens, annual/perennial/ flowers, cut flower gardens, pollinator gardens, vertical gardens, and even market gardens. 
Learn how you can use them in a no-till garden system or use them in 100's of feet of precision planted/cultivated market beds/rows.
How to take green cuttings of herbs and perennial flowers - using soil blocks and rooting hormone to propagate new plants. 
You'll get to take home several trays of seedlings, empty trays, a jar of rooting hormone, some cuttings of herbs and/or flowers from our farm, handouts, recipes, tables & links, a soil mixing tray, and a soil blocking tool!
You'll be given priority to the teacher after the class. In the months that follow, as you practice, you can ask your questions and Mark will do his best to get back to you ASAP. If needed he'll research and report back to you and/or invite you back to the farm for further lessons.