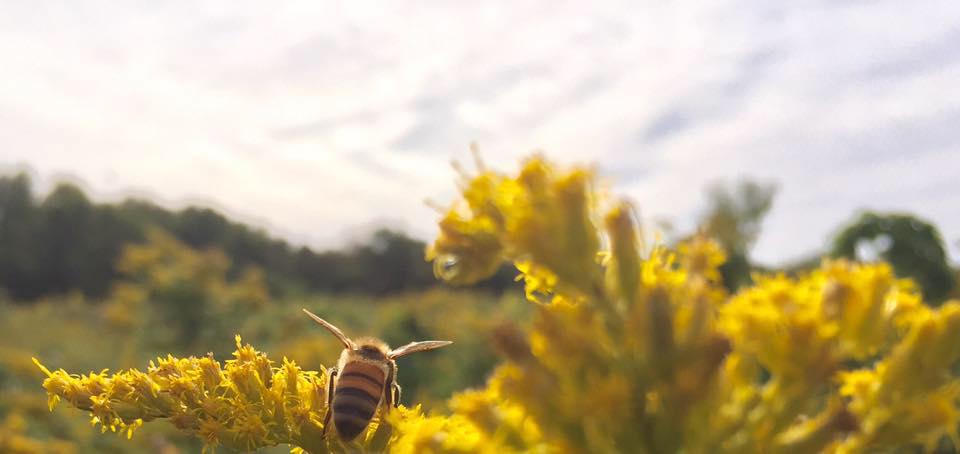 The Buzz on Beekeeping: A Beginner's Guide - 2hr
What will I learn in the Workshop?
Get ready to don your veil and take the first step towards sweet success as a beekeeper. Join us for an immersive and hands-on experience in sustainable, organic beekeeping! Our expert instructor, Mark, will guide you through the basics of keeping bees, including:
The pros and cons of Langstroth, Top Bar, and Warre hives, as well as their basic management
The lifecycle, instincts, and needs of the hive
What to expect in your first year of beekeeping
Recommended tools and equipment
Real costs and time involved
How to source and install your first bees
Recommended books for further learning
In this class, you'll have the opportunity to handle real honeycomb and see queen cells, brood, honey, and pollen, giving you a head start in understanding what to look for during your inspections. Plus, after the class, Mark will email you additional information and resources to continue your learning.
Don't miss out on this exciting and educational opportunity to become a true beekeeper and tend to your own buzzing hive!
In-Person DATES, TIMES & LOCATION
In-Person Saturday January 7th 2023 @ 1PM, 
In-Person Sunday March 5th 2023 @1PM,
(Sold OUT!)
In-Person Saturday April 1st 2023 @11AM
(NEW DATE ADDED!)
Classes will be held at our new education space at 140 Marvin Road, Colchester, CT.  We also offer private lessons for groups.
Is this class available On-Demand?
YES! This class IS available on-demand! 
Can't make it to one of our in-person workshops? No problem! Our Beginner Beekeeping class is also available On-Demand. Imagine having a buzzing mentor by your side, guiding you through the ins and outs of beekeeping, whenever and wherever you want. With our pre-recorded class, you'll have access to the same expert advice and knowledge as our in-person attendees, all at the convenience of your own schedule. So, don't wait for the next hive cycle, add this class to your cart today and start your beekeeping journey now!
OTHER NOTES ABOUT OUR WORKSHOPS
There are 10-14 seats available for each in-person workshop. 
Payment is required at the time of reservation and seats are limited. Unfortunately, we do not offer refunds but we can offer alternative dates, apply your tuition towards a product, or provide an on-demand recording of the class if it's available On-Demand.